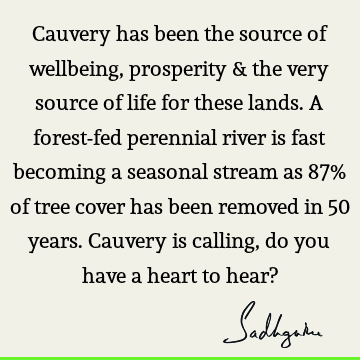 Cauvery has been the source of wellbeing, prosperity & the very source of life for these lands. A forest-fed perennial river is fast becoming a seasonal stream as 87% of tree cover has been removed in 50 years. Cauvery is calling, do you have a heart to hear?
Additional information/ Source: https://twitter.com/SadhguruJV/status/1159357984981393408
Categories: River Cauvery calling
Similar Quotes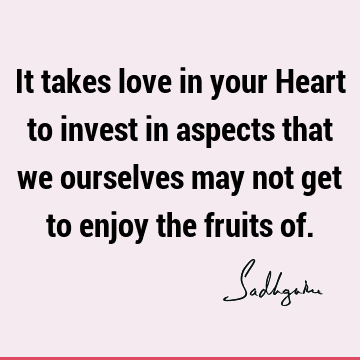 It takes love in your Heart to invest in aspects that we ourselves may not get to enjoy the fruits of.
Love Compassion Cauvery calling
Expand ⇕